ASTRONOMY CLUB
ALMUKANTARAT
The Almukantarat Astronomy Club is first and foremost a community of people committed to popularizing astronomy. Active for more than 40 years, the Club gives young science enthusiasts the opportunity to gain knowledge, exchange ideas and realize themselves.
Almukantarat Astronomy Club is a registered association whose statutory goal is to work for the development of interests in astronomy and related sciences, especially among young people.
We organize summer camps and mid-year meetings, where theoretical lectures on astronomy are given, as well as sky observations. Our meetings are not only about learning, but also about relaxation in beautifully located Polish towns.
You can also meet us at events such as the Scientific Picnic of the Polish Radio and the Copernicus Science Center in Warsaw, the European Rover Challenge in Kielce or the World Space Week in Wroclaw.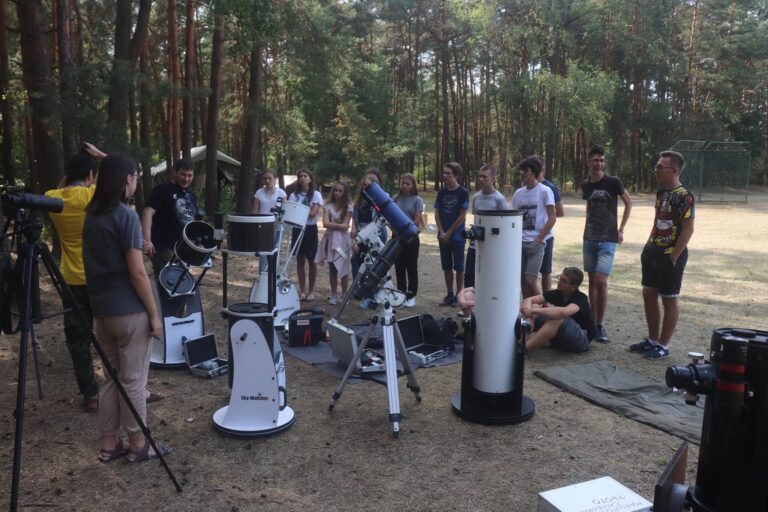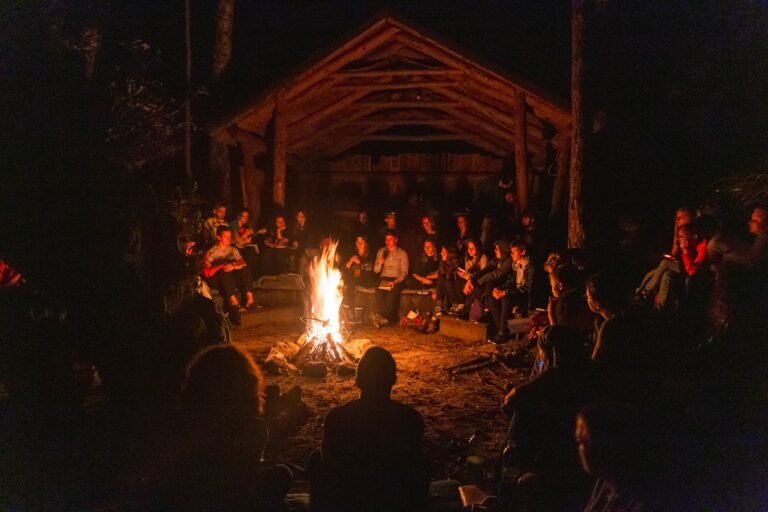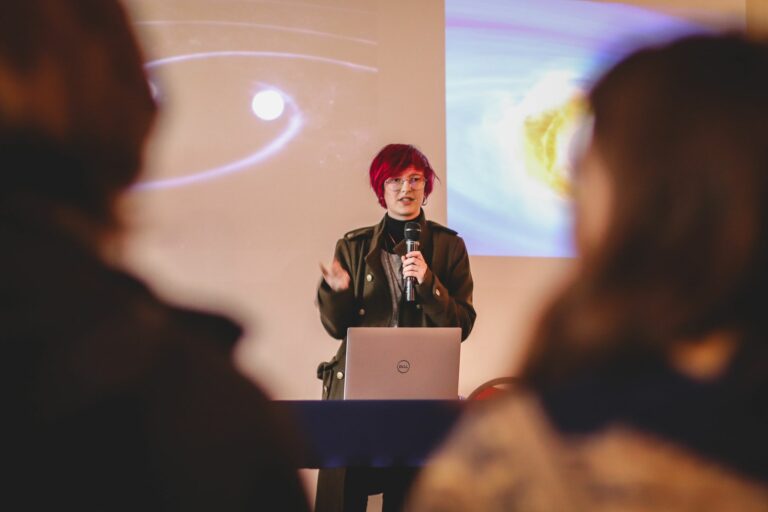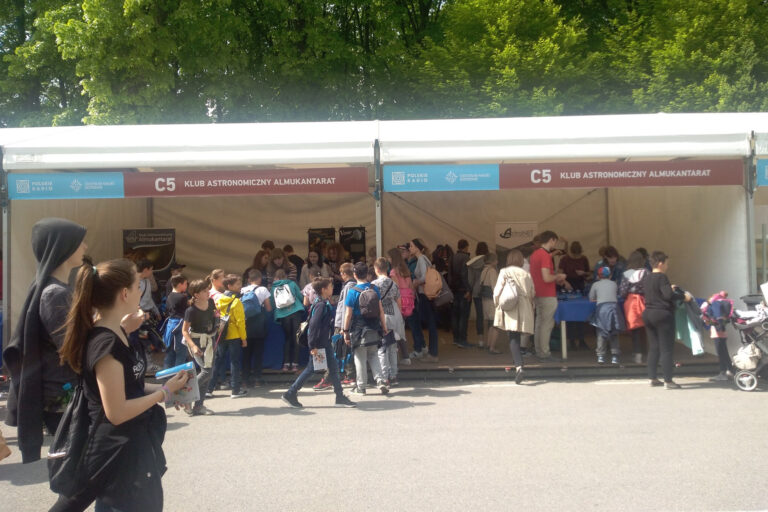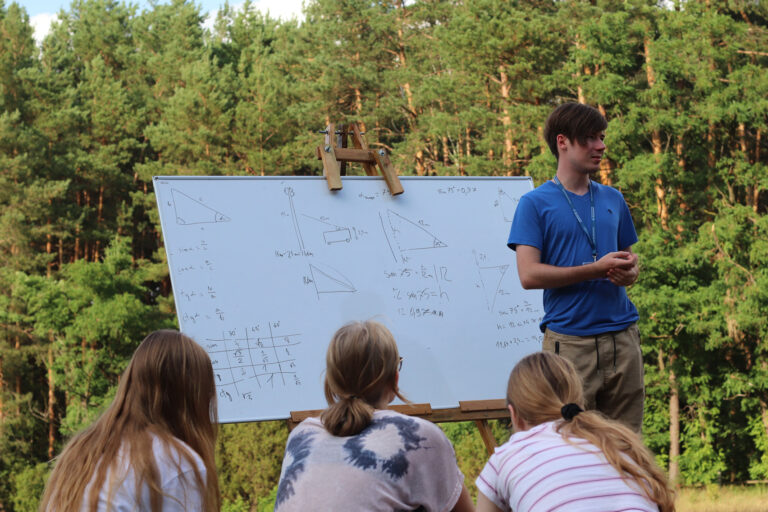 In 2019, 2017 and 2011, we were finalists in the Popularizer of Science competition in the Institution category.
The Polish Press Agency's Science in Poland portal published articles about our activities on this occasion:
WHAT DOES THE WORD ALMUKANTARAT MEAN?
Almukantarat (Arabic), a.k.a. almukantar, is a circle on the celestial sphere parallel to the horizon. Two stars that lie on the same almucantar have the same altitude.
With your contribution, we help others discover their love of astronomy and science and shape their knowledge. Help us organize meetings for young astronomy enthusiasts.
ASTRONOMY PORTAL ASTRONET
Since September 1, 2000, we have been running one of the first Astronomy Portals in Poland – AstroNET. There you can find thousands of popular science articles, tutorials (e.g. Preparing for the Astronomy Olympiad), an overview of the night sky and much more.